WHY LGBTQ+ ASIAN AMERICAN EVENTS?
As a queer Chinese-Vietnamese American, growing up, I felt pretty isolated and unsure of who I was, as part of the LGBTQ+ community and growing up as part of multiple cultures. Maya Reddy states in the Mission Statement of the Gaysian Project, "When we are not seen, we are not known. That sense of loneliness is overpowering. Rarely are all Asian ethnicities recognized. And just as rarely are all identities of queerness celebrated, especially within Asian representation."  Representation is just a small part of this event—it's about creating and fostering community.
As a writer, I seek to tell stories that not only entertain but also inspire others and show inclusive characters who reflect the world we live in. In 2017, I curated the first iteration of this event in partnership with the Chinese American Museum, and was overwhelmed by the amount of amazing people who turned up for what I thought would be a modest reading and panel. Instead, the CAM courtyard overflowed with community and people who came together to see our performers, explore the exhibits, and participated in a lively discussion. This year, with your support, I'm hoping to create a unique and enriching experience for the community, working with the Chinese American Museum and the Gaysian Project to encourage people to explore the amazing exhibits at the museum and also participate in an evening of discussion.
2018: CELEBRATING THE ASIAN AMERICAN LGBTQ+ EXPERIENCE
CELEBRATING THE ASIAN AMERICAN LGBTQ+ EXPERIENCE brings together queer identified artists, musicians, and writers in historic downtown Los Angeles at the Chinese American Museum for Lambda Literary's LitFest 2018. CAM's current exhibit "Don't Believe The Hype: LA Asian Americans In Hip Hop" challenges and redefines what hip hop represents, specifically within the Asian American community and how hip hop itself allows for more exploration for gender and sexual identity, defying expectations of "traditional" expectations. But whose expectations shape our experiences? Our community, our parents, ourselves? What does it mean to be queer and Asian American and how does one experience inform the other? Lambda Literary and CAM invite you to explore the exhibit and join us for a panel discussion and performances by D'LO, NATHAN RAMOS, KAY ULUNDAY BARRETT, KITTY TSUI, ADDIE TSAI, MAYA REDDY, and moderated by CB LEE.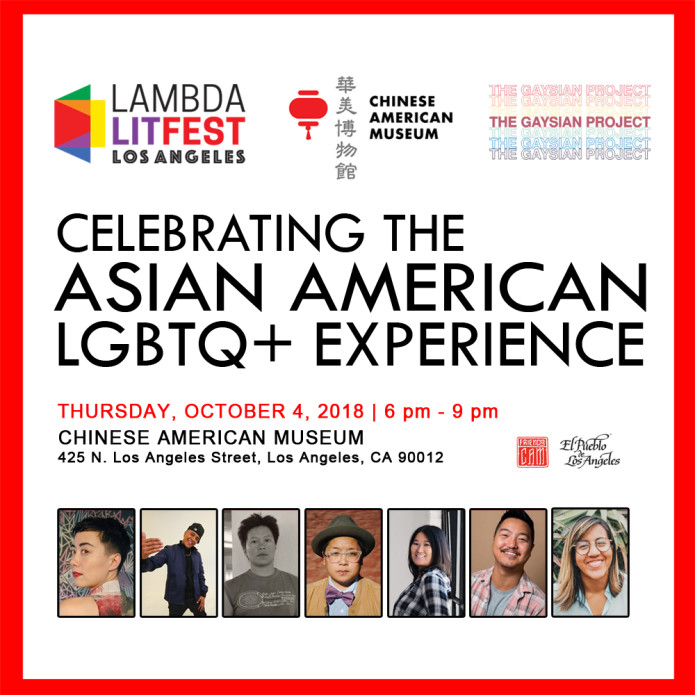 THE IMPACT
Community events like these are pivotal towards our understanding of ourselves and others, and offers a chance for people within the community to meet others, to validate their existence and to see that they are not alone in their experience. This celebration inspires and invigorates the culture of arts and creativity and also provides a way for people to connect and discover new creators and works to support.
GOALS
Organizing events like this requires investment in administrative organizing, donations to nonprofit venues, managing volunteers, and also paying for necessary expenses such as audio and visual equipment rentals, staging, lighting, parking, and providing honorariums for speakers. As working artists and creators, it is important to compensate people for their valuable time and to value their contributions, so our goal is to raise enough funds to donate to our venue, the Chinese American Museum, a 501C nonprofit organization, and also three nonprofits we believe strongly in: Lambda Literary, CAPE, and the Trevor Project. We also want to continue to curate this event to come, and expand and grow as a point of connection for our community, and be able to sponsor short films and more events like these.
HOW YOU CAN HELP
We have a number of ways you can support this event, regardless if you can attend the October 4, 2018 event in Los Angeles. We are collaborating with The Gaysian Project to sell t-shirts directly on their website, where the proceeds will go towards this event, and also a portion of the proceeds from their classic Thank U For Seeing Us Shirt.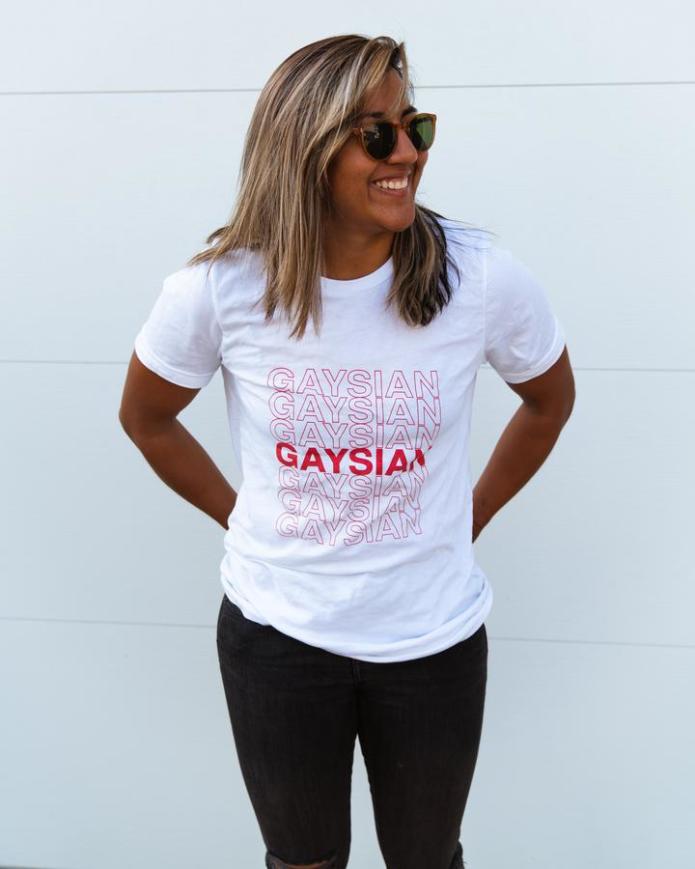 Also, your support and donation would mean so much to creating this community event. We have a number of exclusive perks for IndieGoGo backers, including a special mentorship program, signed books, and special t-shirts and gift packages.
Any proceeds donated above our project goal will be donated to:
Lambda Literary, the Chinese American Museum, CAPE, The Trevor Project
ABOUT LAMBDA LITERARY
Lambda Literary nurtures and advocates for LGBTQ writers, elevating the impact of their words to create community, preserve our legacies, and affirm the value of our stories and our lives.
ABOUT LAMBDA LITFEST
The second annual Lambda LitFest Los Angeles is a celebration of contemporary voices honoring and expanding on the rich, diverse tradition of LGBTQ writers and readers in the Southland.
ABOUT THE CHINESE AMERICAN MUSEUM
The Chinese American Museum is a museum located in Downtown Los Angeles as a part of the El Pueblo de Los Angeles Historic Monument. It is dedicated to the history and experience of Chinese Americans in the state of California, the first such museum in Southern California.
ABOUT THE GAYSIAN PROJECT
Maya Reddy: "The Queer Asian community exists but is not visible. We are not visible in Western Media or many other ordinary spaces, and, in my experience as a Queer Indian woman, it has made it difficult to find a sense of belonging or community.  When we are not seen, we are not known. That sense of loneliness is overpowering. Rarely are all Asian ethnicities recognized. And just as rarely are all identities of queerness celebrated, especially within Asian representation. This project was born out of a somewhat selfish desire to find a community and place of belonging as a Queer Asian. The Gaysian Project's home website will serve as a hub for resources for the Queer and Asian communities. There, individuals can find links to inclusive gyms, mental health resources, Facebook groups, events, and other spaces or resources focused on our communities. We are also launching a podcast that will be a direct extension of our panel. This podcast, and project as a whole, will serve as a space where we can continue having conversations about Queer and Asian issues that extend beyond just representation in the media."
ABOUT CAPE
Since 1991, The Coalition of Asian Pacifics in Entertainment has championed diversity by educating, connecting, and empowering Asian American and Pacific Islander artists and leaders in entertainment and media.
ABOUT THE TREVOR PROJECT
The Trevor Project is an American non-profit organization founded in 1998 focused on suicide prevention efforts among lesbian, gay, bisexual, transgender, and questioning youth. Through a toll-free telephone number, it operates The Trevor Lifeline, a confidential service that offers trained counselors.
ABOUT THE 2018 GUESTS
D'LO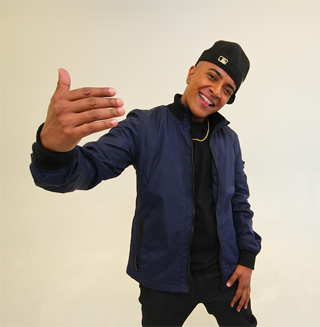 D'Lo is a queer/transgender Tamil-Sri Lankan-American actor/writer/comedian whose work ranges stand-up comedy, solo theater, plays, films and music production, poetry and spoken word. He is a co-producer for DisOriented Comedy (mostly female Asian-American nationally-touring stand-up comedy showcase).
His work has been published in various anthologies and academic journals, including: Desi Rap: Hip Hop and South Asia America and Experiments in a Jazz Aesthetic (co-edited by Sharon Bridgforth) and Troubling the Line: Trans and Genderqueer Poetry and Poetics.
D'Lo is the creator of the "Coming Out, Coming Home" writing workshop series which have taken place with South Asian and/or Immigrant LGBTQ Organizations nationally, which provide a transformative space for workshop participants to write through their personal narratives and share their truths through a public reading.
NATHAN RAMOS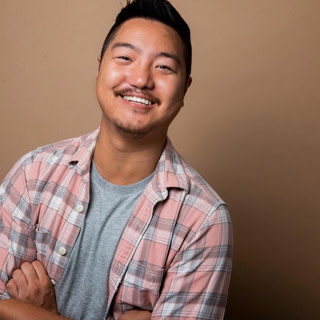 Nathan Ramos is an award winning Actor and Writer. He most recently was a songwriter and Music Coach for Disney's Club Mickey Mouse, the reboot of the classic Mickey Mouse Club. He is a 2017 CAPE New Writers Fellow, and works as a Script Doctor for both independent and Hollywood Films. He wrote for Webby nominated 'The Station by Maker'. Nathan won the See Change 2042 National Playwriting Competition, and his play 'As We Babble On' will have a full production at East West Players in 2018. His plays have been workshopped and read at Oregon Shakespeare Festival, Artists at Play, and the LA LGBT Center's Renberg Theatre. His writing has also been featured in various publications, most recently Thought Catalogue. As an Actor, he has been featured Regionally across the country, and Off-Broadway.
KITTY TSUI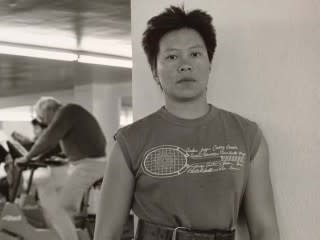 Kitty Tsui is the quintessential Renaissance woman: author, activist, artist, actor, athlete. Her 1983 groundbreaking WORDS OF A WOMAN WHO BREATHES FIRE was the first book by a Chinese American lesbian; her second BREATHLESS – EROTICA won the Firecracker Alternative Book Award; her third, SPARKS FLY was penned by her alter ego Eric Norton, a gay leatherman. Her writing has been collected in over 70 anthologies worldwide and been published in German, Japanese and Italian. She has written for magazines and newsweeklies including The Bay Guardian, San Francisco Sentinel, Bay Area Reporter, Lambda Book Report, Chicago Outlines and The Advocate. Midsummer Night's Press and Sinister Wisdom will reprint WORDS OF A WOMAN WHO BREATHES FIRE as a Sapphic Classic along with new poems from NICE CHINESE GIRLS DON'T in July, 2017.
Out since 1973, she was instrumental in the birth of the Asian Pacific Islander lesbian movement in San Francisco, an original member of the first Asian women's group, famous for ethnic dish potlucks, and a member of Asian Pacific Sisters. Editor of Phoenix Rising and New Phoenix Rising, she was co-­founder of the first Asian American women's performance group, Unbound Feet. She has been a keynote speaker at universities, community colleges and conferences; a panelist, a poet, a performer and a workshop presenter.
ADDIE TSAI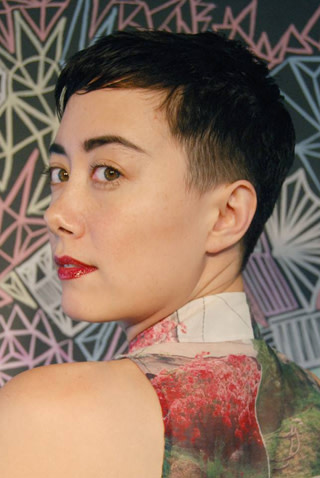 Addie Tsai Master of Fine Arts from the MFA Program for Writers at Warren Wilson College in Asheville, North Carolina. Her memoir, and in its place—: An Ode to Frankenstein, has been a finalist with The Cleveland State University Poetry Center, 1913 Press, and Pleiades Press. Addie writes poetry, fiction, and nonfiction. Her creative nonfiction has been published in Banango Street, Post Road Magazine, Pebble Lake Review, and The Collagist and her poems have appeared in Banango Street, The Denver Quarterly, Collective Brightness: LGBTIQ Poets on Faith, Religion, & Spirituality, The Collagist, BORN Magazine, NOON: A Journal of the Short Poem, Forklift, Ohio, American Letters & Commentary, and Yellow as Turmeric, Fragrant as Cloves: A Contemporary Anthology of Asian-American Women's Poetry, among others. Her fiction has appeared in The Feminist Wire.
KAY ULUNDAY BARRETTT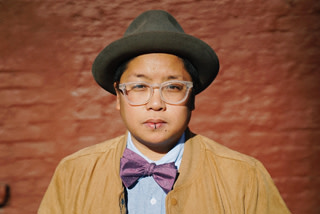 Kay Ulanday Barrett is a published poet, performer, educator, food blogger, cultural worker, and transgender, gender non-conforming, and disability advocate based in New York and New Jersey, whose work has been showcased nationally and internationally. Barrett's writing and performance centers on the experience of queer, transgender, people of color, mixed race people, Asian, and Filipino community. The focus of his artistic work navigates multiple systems of oppression in the context of the U.S. He has also served on committees, organizations, and collectives in attempts to serve communities that desire self-determination. His work and thoughts have been published in media such as Bitch magazine, POOR Magazine, Curve magazine, and PBS News Hour.
MAYA REDDY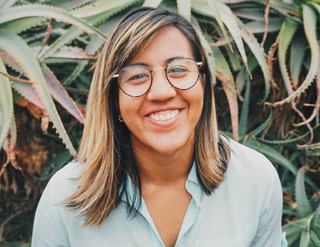 Maya Reddy is a queer South Asian professional golfer and founder of The Gaysian Project—a collective focused on fostering and empowering community through queer Asian visibility. She is a professional ambassador for Athlete Ally, and wrote and extensively researched the implications of queer representation on legislation for her undergraduate thesis. She also spent 3 years working in Hollywood on the development side with the Mark Gordon Company and Night & Day Pictures. Passionate about fighting for queer and female inclusivity in sports as well as raising awareness about Asian and Queer Asian issues.
CB LEE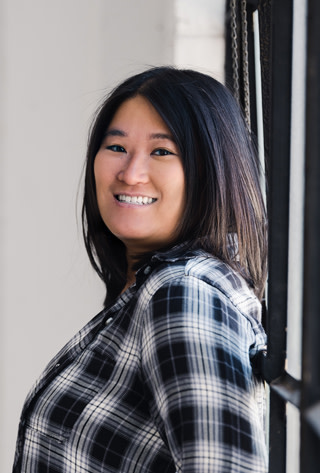 CB Lee is a bisexual Chinese-Vietnamese American writer whose novels include the Sidekick Squad series, a young adult science fiction adventure that follow queer teens who take on a corrupt government superhero agency, and also the fantasy Seven Tears At High Tide. Lee's work has been featured in Teen Vogue, Wired Magazine, and Hypable.
Not Your Sidekick was a 2017 Lambda Literary Awards Finalist in YA/Children's Fiction and a 2017 Bisexual Book Awards Finalist in Speculative Fiction. Seven Tears at High Tide was the recipient of a Rainbow Award for Best Bisexual Fantasy Romance and also a finalist for the 2016 Bisexual Book Awards in the YA and Speculative Fiction categories.